Wednesday, 23 September 2015
Chocolate snotty toddler 1 - mummy 0
One should never leave a snotty child alone with a bowl of chocolate biscuits!
It's never going to end pretty!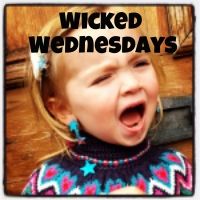 Leading pork pie manufacturers, Pork Farms are one step closer to finding their Board Games Champion with the announcement of their semi-f...

I was recently gifted two super cute reusable swim nappies from  Bambino Mio In this review, I'll be showing off the Pirate Bay ...