Wednesday, 11 November 2015
Woody's bog adventure!
If Rupert's not poo'in in the bath he's
Chucking things down the loo!
Car keys,
Candles,
Shoes
And poor Woody!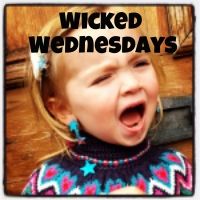 Leading pork pie manufacturers, Pork Farms are one step closer to finding their Board Games Champion with the announcement of their semi-f...

Ru has taken to potty training like a pro! He's had hardly any accidents and is no longer using nappies during the day. I sta...